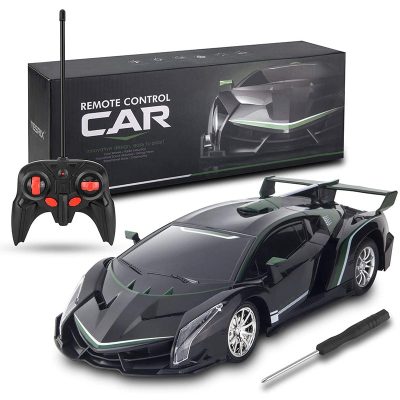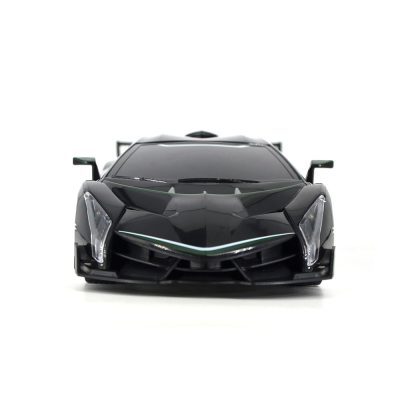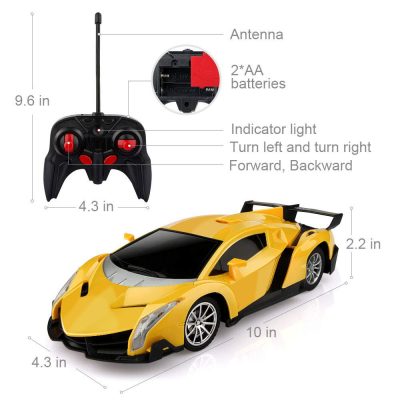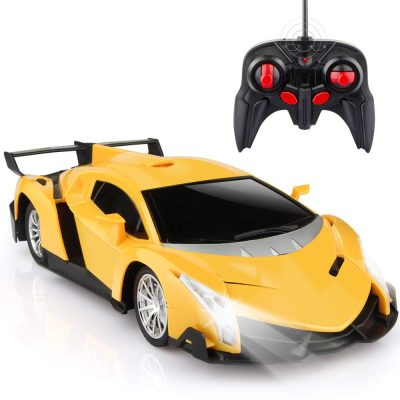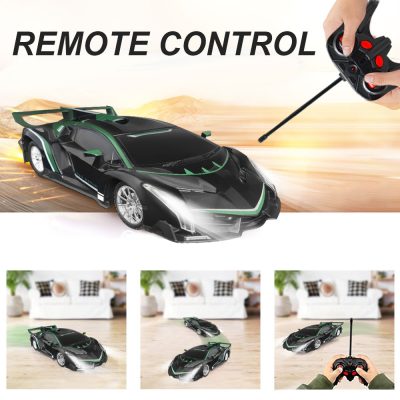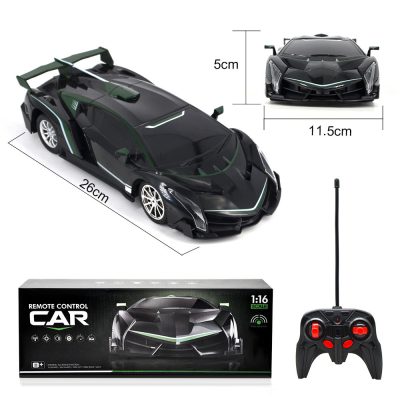 Gender: 

Unisex
Age Range: 

5 to 7 years, 8 to 13 Years, 14 Years & up
Type: 

Car
Power: 

Battery
Material: 

Plastic
Plastic Type: 

PC
Scale: 

1:20
Radio Control Style: 

RC Hobby
Product name: 

Remote Control RC Car
Color: 

yellow/black/orange/red
Product size: 

25.5×11.5×6.6 CM
Color box size: 

32.8×7.1×11.7 CM
Carton size: 

49x34x58 CM
Single box weight: 

385.2g
Remote control frequency: 

infrared
Remote control distance: 

about 60 meters
Body battery: 

1.5V AA x 4(not included)
Maximum speed: 

10KM (measured)
Carrera Slot Car:
Carrera Slot Car, also known as Carrera track racing, is called "Carrera Slot Car" in English. It is a remote-controlled track racing toy from Germany with a history of half a century (1963~).
Carrera track racing is very popular all over the world, and there are Carrera track racing all over the world.
Chinese name Carrera track racing car, foreign name Carrera Slot Car another name Carrera track racing toy type remote control track racing toy producer Joseph Origin Germany
Digital technology:
Carrera's latest technology, the digital 1:32 track racing series, can drive up to six cars at high speed and overtake at the same time. The car can be set to drive automatically. Carrera digital 1:32 series and Carrera simulation (Evolution) series can be used in all 1:32 vehicles. Carrera Digital 1:32 is the world's first track racing series using digital systems, fascinating digital technology combined with traditional analog series. The designed luxury car uses digital technology and the effect is very realistic-Carrera's products are almost perfect, meeting the requirements of high quality and design.
Large scale:
For more than 40 years, Carrera has been a supplier of slot car series toys, combining unique and special design concepts, and the love of motor movement.
high standard:
This is why Nuremberg LGA and Carrera work closely together. Carrera's standards have always been the guarantee of safety and quality. LGA is responsible for inspecting all products to ensure that they meet legal safety standards. All Carrera products are manufactured in compliance with the latest EU guidelines and laws.
Produced in China:
Inspect factories in China to ensure that they comply with the International Council of Toy Industry (Toys) Guidelines to ensure that their work is safe and
Employee health, such as being able to observe working hours and wages, minimum age, etc., in order to create the best working environment.
Original license:
Close cooperation with the automotive industry-world motorsport; from F1 to classic cars and touring cars, Carrera has production licenses for several attractive car brands. These high-quality and detailed licenses are always the focus of attention. The license includes the famous Ferrari, Porsche, Audi, BMW, Bentley, Nintendo and NASCAR, etc., which will continue to increase the enjoyment of Carrera racing. No wonder the fathers of so many young enthusiasts have re-discovered the Carrera track racing car. They have enjoyed this unique brand and model together and are vying for the joy of victory with each other.
Internationality:
Carrera's operation far exceeds that of Germany. In fact, all over the world, Carrera car models can satisfy all international tastes. Car fans from New Zealand to Cyprus and the United States and Portugal are also fascinated by the legend of Carrera. On January 1, 2005, Carrera opened a subsidiary "Carrera's American Company" in the United States (already operating a distribution company in France). Since 2006, it has also operated subsidiaries in Poland and Hungary. Carrera has already become the world's leading manufacturer of track racing cars and accessories in more than forty countries around the world. Continuous marketing activities, brand management and all methods to ensure success, etc… are just marketing concepts for specific countries.